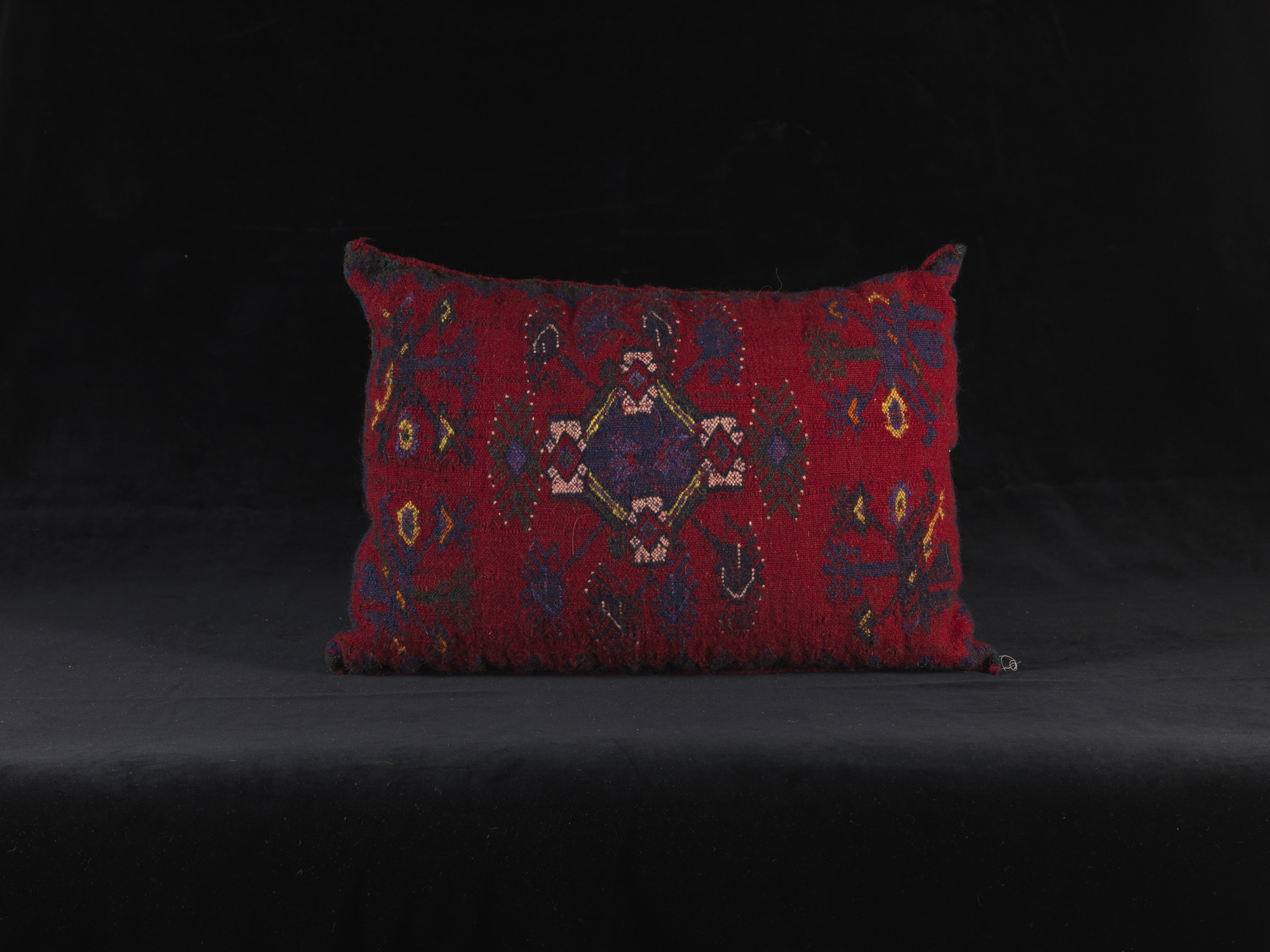 Title:
Woolen cushion.
ID Number:
ΓΕ_132
Collection:
Folklore Collection
Category:
Handwoven materials
Excibit/Name:
Cushion
Dimensions:
Dimensions: 37 x 55 cm
Chronology:
Late 18th - early 20th century (?)
Publication:
Van Steen, C. & Lykiardopoulou, E., "Me stimoni kai yfadi: Yfanta kai foresies apo to Metsovo (With warp and weft: Woven materials and costumes from Metsovo), Athens, Kapon Editions, 2006
Rokou, V., "Yfantiki kai Oikiaki viotechnia, Metsovo 18th-20th" (Weaving and Home handicrafts, Metsovo 18th-20th century), Athens, Ioannina Centre of Research, Tradition and Culture, 1994
Τίτλος:
Woolen cushion.
Αρ. Ταυτότητας:
ΓΕ_132
Συλλογή:
Folklore Collection
Κατηγορία:
Handwoven materials
Έκθεμα / Όνομα:
Cushion
Διαστάσεις:
Dimensions: 37 x 55 cm
Χρονολογία:
Late 18th - early 20th century (?)
Δημοσίευση:
Van Steen, C. & Lykiardopoulou, E., "Me stimoni kai yfadi: Yfanta kai foresies apo to Metsovo (With warp and weft: Woven materials and costumes from Metsovo), Athens, Kapon Editions, 2006
Rokou, V., "Yfantiki kai Oikiaki viotechnia, Metsovo 18th-20th" (Weaving and Home handicrafts, Metsovo 18th-20th century), Athens, Ioannina Centre of Research, Tradition and Culture, 1994