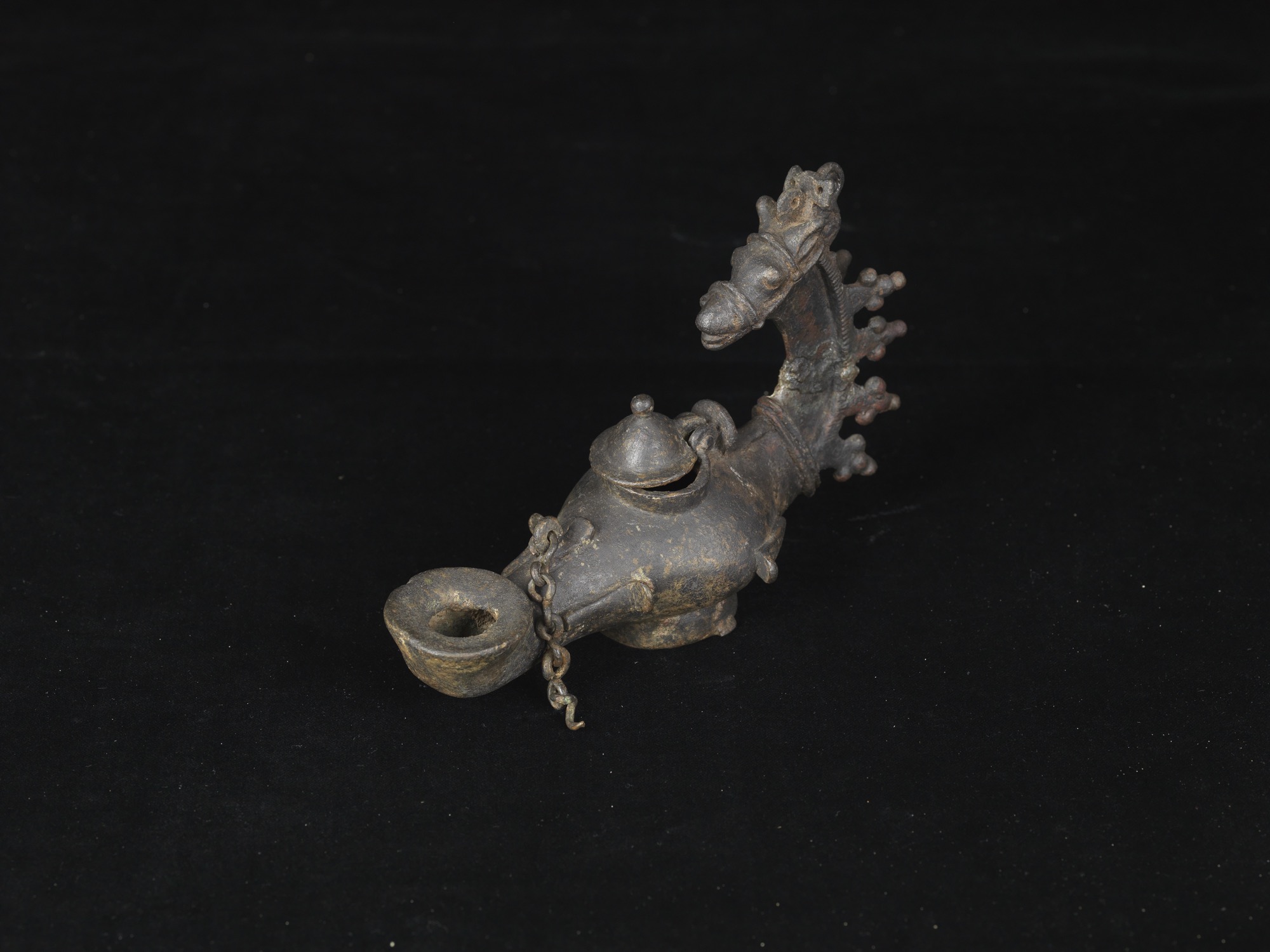 Title:
Brass oil lamp with handle.
ID Number:
ΓΕ_1015
Collection:
Byzantine metal items
Category:
Oil lamps and chandeliers
Excibit/Name:
Oil Lamp
Dimensions:
Dimensions: 14 x 21 x 7 cm
Chronology:
6th - 7th century
Publication:
Collective work, "Sylloges Evangelou Averoff: Taxidevondas sto chrono" (Evangelos Averoff's Collections: Traveling in Time), Evangelos Averoff-Tossizza Foundation, 2000, p. 71, pic. 74, cat. No. 136
Zappeion Megaron, Athens, "Byzantini Techni, Techni Evropaiki" (Byzantine Art, European Art), Ministry of Presidency of the Government: Antiquities Department
Τίτλος:
Brass oil lamp with handle.
Αρ. Ταυτότητας:
ΓΕ_1015
Συλλογή:
Byzantine metal items
Κατηγορία:
Oil lamps and chandeliers
Έκθεμα / Όνομα:
Oil Lamp
Διαστάσεις:
Dimensions: 14 x 21 x 7 cm
Χρονολογία:
6th - 7th century
Δημοσίευση:
Collective work, "Sylloges Evangelou Averoff: Taxidevondas sto chrono" (Evangelos Averoff's Collections: Traveling in Time), Evangelos Averoff-Tossizza Foundation, 2000, p. 71, pic. 74, cat. No. 136
Zappeion Megaron, Athens, "Byzantini Techni, Techni Evropaiki" (Byzantine Art, European Art), Ministry of Presidency of the Government: Antiquities Department